GPC INTERNATIONAL
Getting Your GPC: Learn How to Earn the Grant Professional Certified (GPC) Credential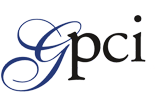 To see the recording you must log in or register
As the only nationally recognized accredited grant professional credential, the GPC credential shows you are an experienced grant professional who adheres to ethical standards and demonstrates a commitment to making a difference for good. Participants will learn about the requirements to apply for the exam, what the exam consists of, where they can sit for the exam, and how to maintain the credential. This session will also highlight the benefits of adhering to nationally recognized standards of ethical practice and how the credential raises the level of professionalism in the field.
Learn how the GPC credential can help you get the recognition you deserve!
As the only accredited certification for grant professionals, the GPC demonstrates your experience, ethics, and professionalism.
During this webinar recording you will learn:
Benefits of getting your GPC

Eligibility requirements

GPC Competencies and skills

Application and eligibility process

Format of the GPC Exam

Initial GPC exam cost

How to maintain your GPC